L'Anatomie 
de l'objet
Cabarethéâtral

All audiences from 15 years-old
The object in theatre: more than a mere prop! Just like anatomical theatres – a triumph of modern medicine – cabarets get right to the object's core, grabbing it and dissecting it so that curious spectators can discover its infinite evocative power. Cabarets expand the world of possibilities. And we need this, because in today's world, far too little is known about object theatre's full potential!
Olivier Ducas and Francis Monty are trying their hand at science and have invited other artists from here and abroad to join the experiment. Using the short form as their research laboratory, they will present their findings at these cabarets.
Each cabaret will be based on a bold scientific hypothesis that we call the "spark plug".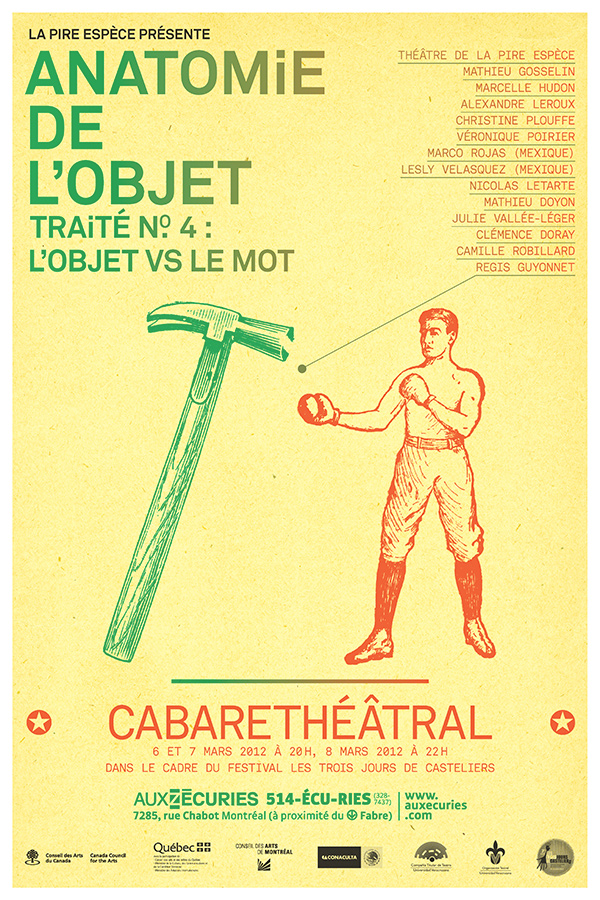 Design Nathalie Bonenfant