Workshops for
non-professionals
L'Espèce de troupe

L'Espèce de troupe: La Pire Espèce's amateur theatre troupe
Headed by Alexandre Leroux, a key creative contributor and a seasoned trainer, L'Espèce de troupe offers curious adults an in-depth look into object theatre and a chance to give it a try.
Members of the troupe will learn the basic principles of object theatre and discover its impressive evocative power over 8 classes. The result of their work will be performed publicly at the Arène, one of Théâtre Aux Écuries' performance spaces. Three levels are offered every year:
– Level 1: Beginner
– Level 2: Intermediate
– Level 3: Advanced

Volet 1 (débutants) : du 5 fév. au 21 mars 2019
Au cours des 8 séances, les membres de la troupe s'empareront des principes du théâtre d'objets et découvriront son puissant pouvoir d'évocation. L'aboutissement de leur travail sera ouvert au public lors d'une présentation dans l'Arène du Théâtre Aux Écuries.
Quand : Tous les mardis de 19h à 21h du 5 février au 21 mars 2019 au Théâtre Aux Écuries (situé au 7285, rue Chabot, Montréal)
* Exceptionnellement, l'atelier du mardi 5 mars aura lieu le lundi 4 mars. Il y aura un atelier le mardi 19 ET le jeudi 21 mars pour préparer la présentation au public.
Contenu : 
8 cours
+ 1 exercice public en fin de session
+ 1 billet de spectacle pour Persée 
Tarif : 290$ (taxes incluses)*
* La subvention pour le programme montréalais d'action culturelle n'ayant pas encore été attribuée cette année, nous avons malheureusement dû augmenter le coût des ateliers. L'Espèce de troupe a pu être maintenue en partie grâce au soutien du Théâtre Aux Écuries.
Ne requièrant aucun pré-requis en théâtre, la
troupe s'adresse à tous.
Inscriptions par téléphone :
514 844 1811 # 455 ou sur internet
Date limite : vendredi 1er février 2019
Contact : Émilie Grosset –
coordinatrice des activités de médiation théâtrales

Volet 2 (avancé) : avril – juin 2019
Après un volet débutant à l'hiver 2019, l'Espèce de troupe propose aux curieux de l'objet d'aller encore plus loin dans leur pratique. Conditions requises : – avoir participé à une ou plusieurs sessions antérieures de L'Espèce de troupe – avoir une expérience en tant que marionnettiste – avoir une expérience des arts de la scène Contenu : 10 ateliers de troupe + 1 exercice public en fin de session + 1 billet pour un spectacle de la compagnie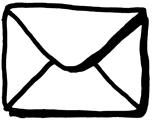 Contact

Documents