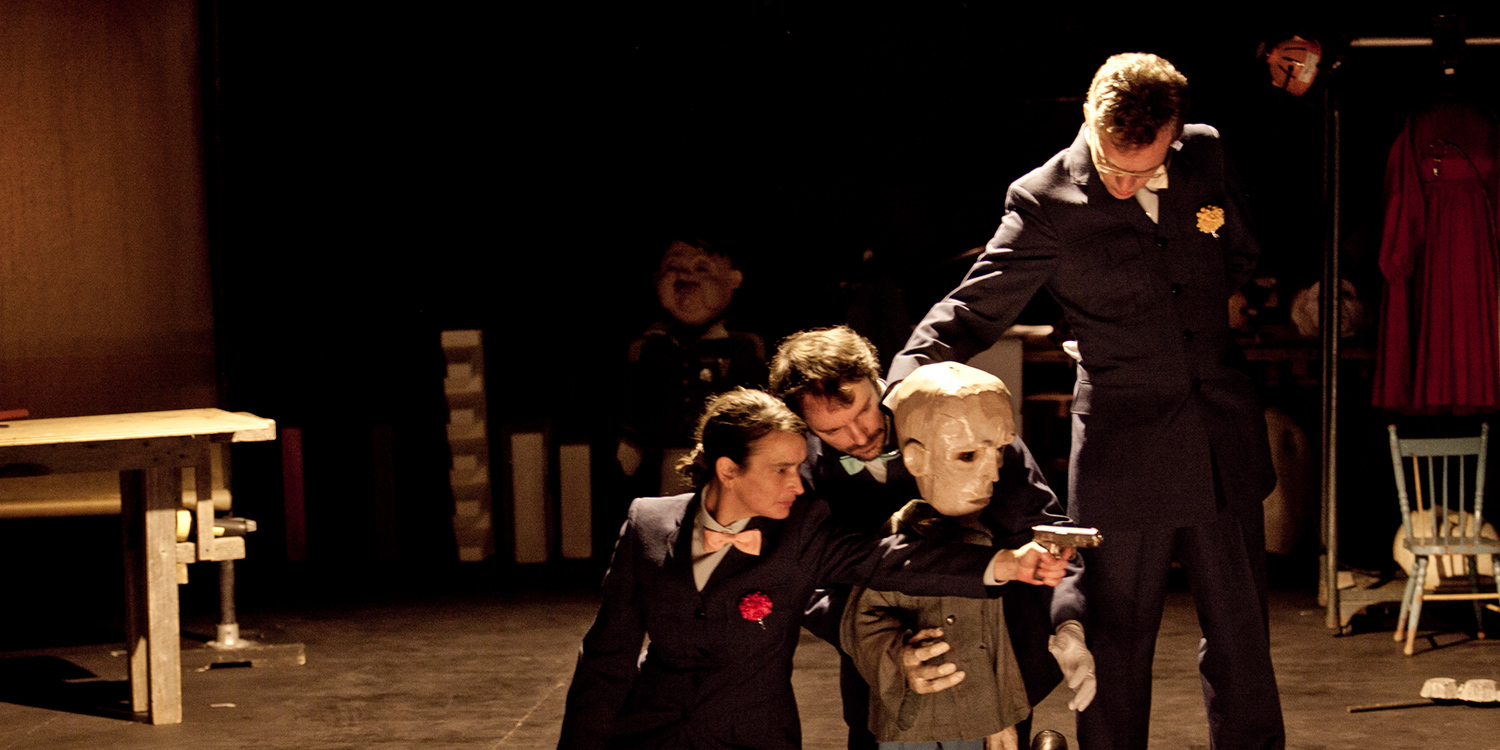 © Mathieu Doyon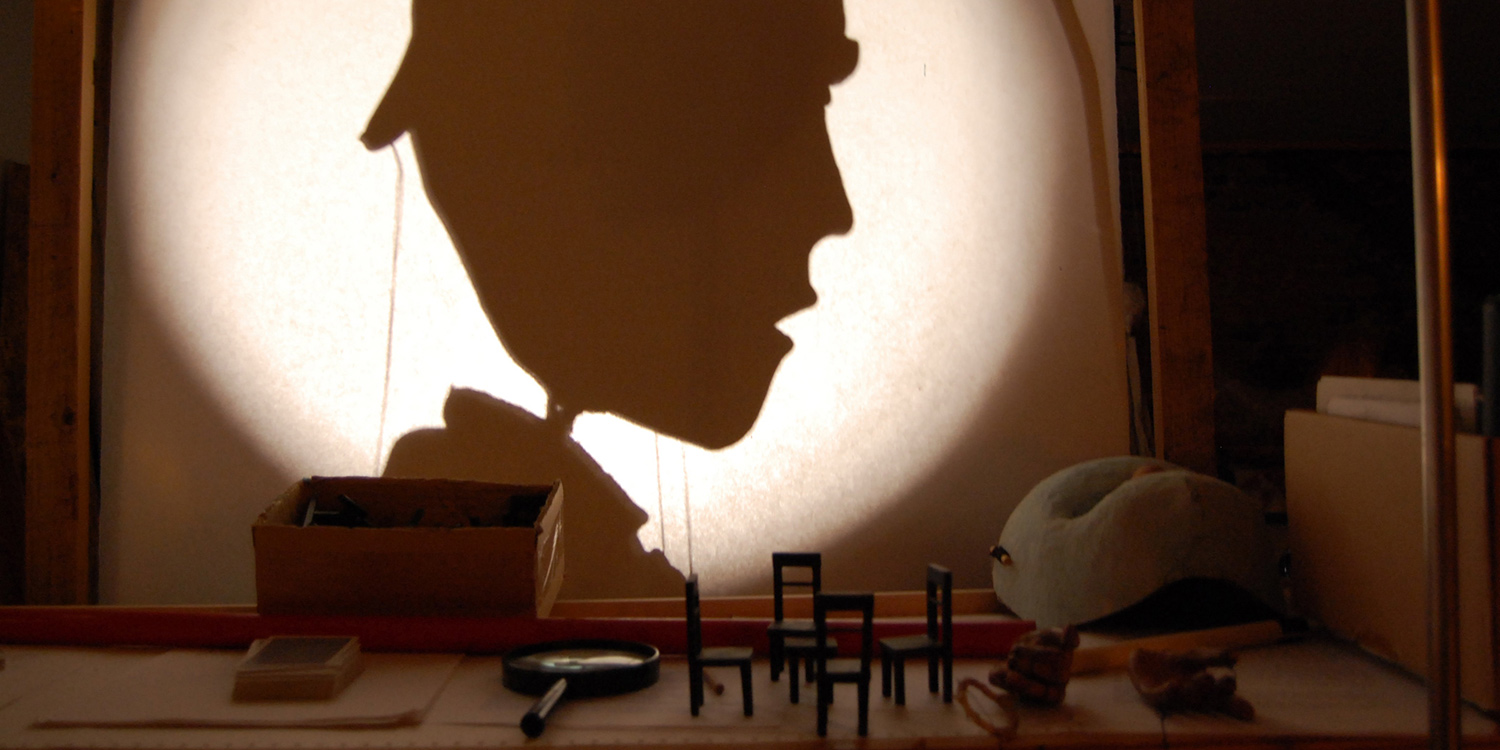 © Mathieu Doyon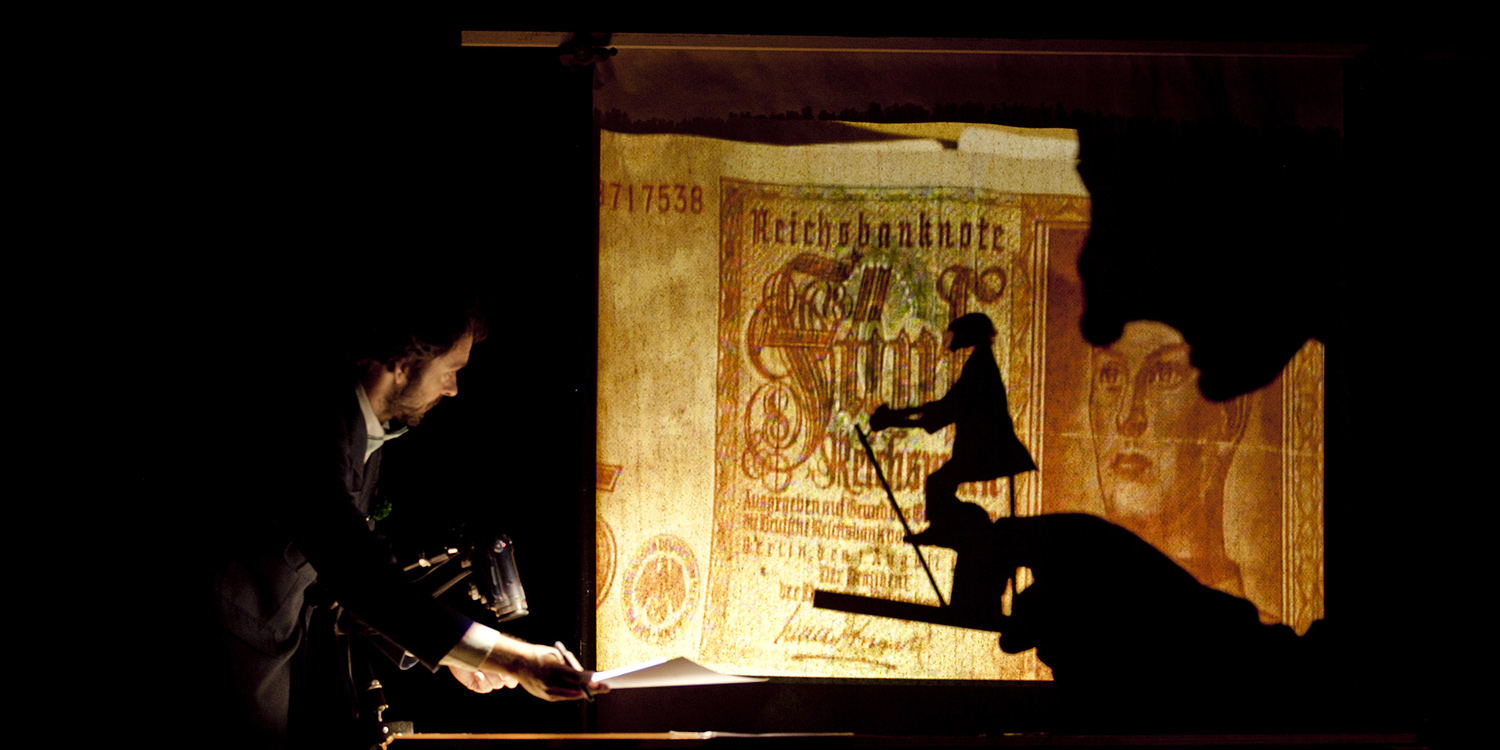 © Mathieu Doyon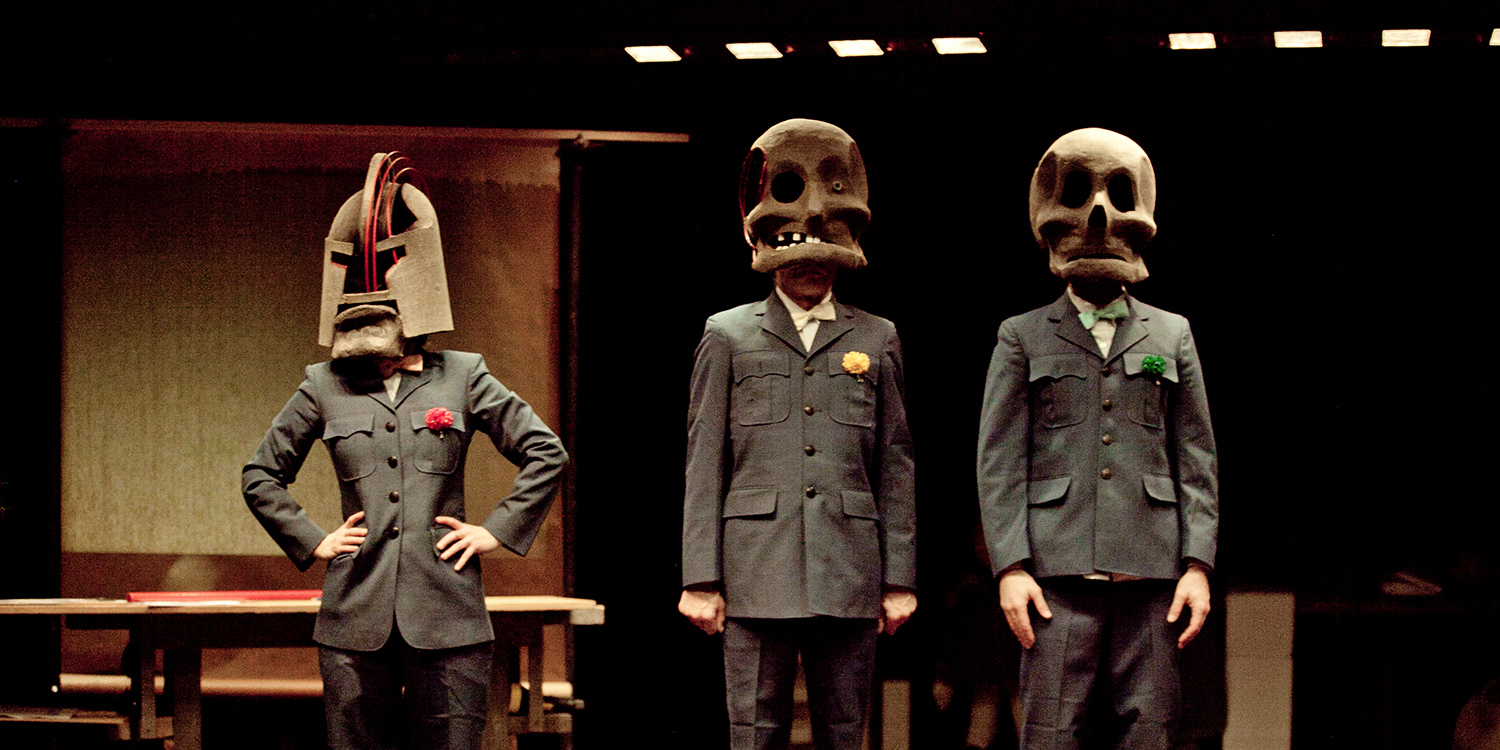 © Mathieu Doyon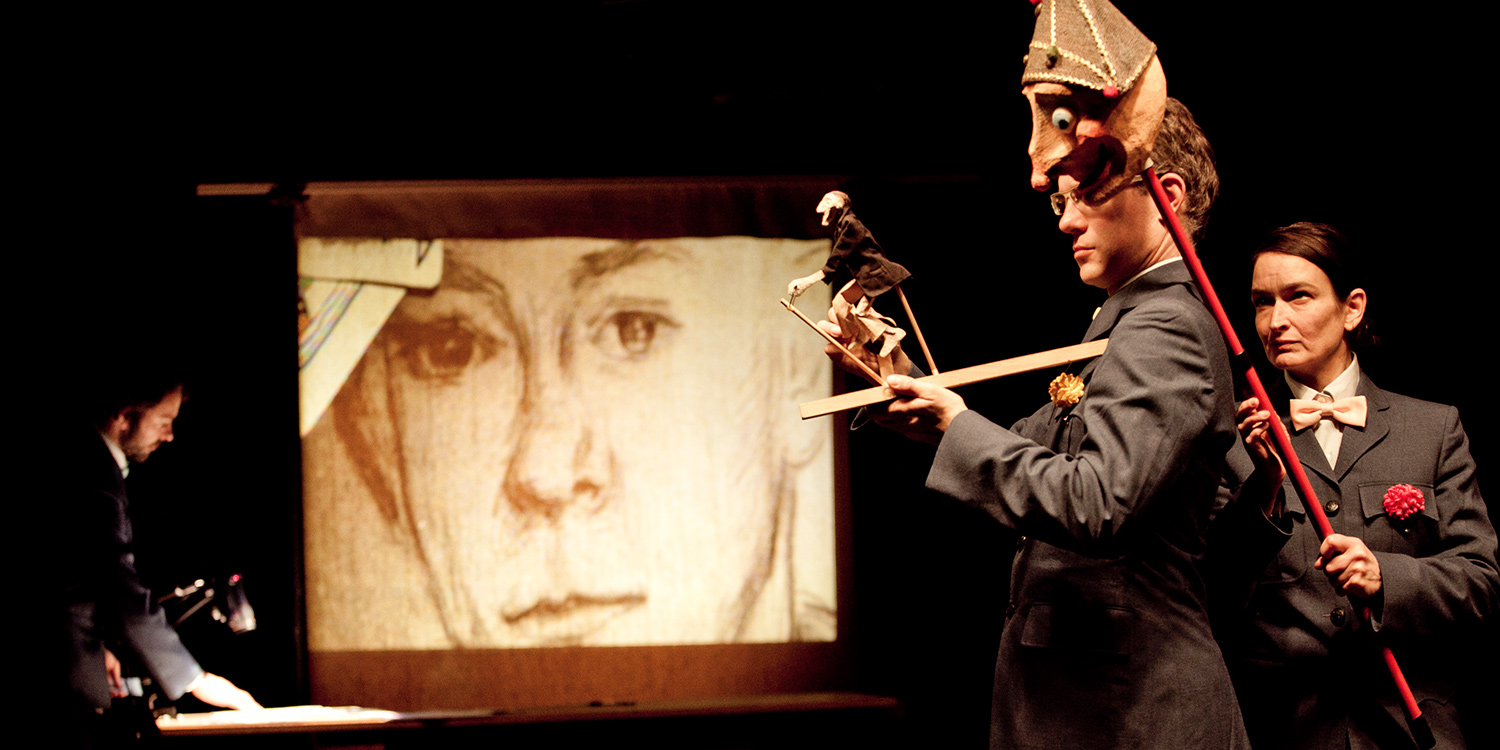 © Mathieu Doyon


In 1943 the Americans and the Russians were gaining ground in the war against Hitler's Germany. Although only 13 years old, Felix Mirbt crossed Germany by bicycle with his father, who carried in his bag 3.5 million marks, a sandwich and a small pistol. The marks were destined for German refugees, the sandwich for Félix and the pistol for the unforeseen.
At the time of his death, Felix left behind a phenomenal quantity of puppets that show the evolution of his extraordinary artistic career. He also left behind a 500-page manuscript that combined memories of that initiatory journey with theoretical reflections on puppet theatre.
The authors, Monty, Ducas and Hudon had all known and worked with the master puppeteer. Together they bury themselves in his notebooks and its various versions, and they bring back to life some of his puppets. With remarkable musicians – Clemens Merkel, violin of the Bozzini Quartet and nephew of Felix, Nicolas Letarte, eccentric iconoclast, and Alexis Dumais, virtuose – they make up a cubist portrait of this artist that took a very important part in the evolution of the contemporary puppetry.

Authors: Félix Mirbt, Olivier Ducas, Francis Monty, Marcelle Hudon
Directors: Olivier Ducas, Marcelle Hudon, Francis Monty
Puppet and Object Manipulators: Félix Mirbt (thanks to the kind authorization of Almut Ellinghaus), Marcelle Hudon
Creative Contributor: Clemens Merkel
Sound Design, Music and Sound Effects: Nicolas Letarte
Musicians: Alexis Dumais, Clemens Merkel
Assistant Director, Production Manager: Clémence Doray
Costumes: Julie Vallée-Léger
Lighting: Régis Guyonnet
Videographer: Marcelle Hudon
Researchers: Marcelle Hudon, Almut Ellinghaus
Resource Persons: Almut Ellinghaus, Marianne Mirbt, Tom Miller, Robert Moore, John et Cathy Nolan (Rag and Bone Theatre), Guy Mignault, Guy Warrin, Lawrence Cherney, Thereza Przybilski, Manie & Ferry Roelofs
March 2009: Creative workshop at Les trois jours de Casteliers festival in Montreal
April 2010: Travel to Ontario (Ottawa, Sarnia and Toronto) to meet with family members and former colleagues of Félix Mirbt
June 2010: Artistic residency in Bishopton
August 2010 to January 2011: Rehearsals in Montreal
March 2011: First version of the show to be presented at Les trois jours de Casteliers festival
October to November 2011: Artistic residency in Toronto at The Théâtre Français
December 2011: Performances at Théâtre Aux Écuries in Montreal
« Portrait passionnant d'un créateur qui mérite une plus grande reconnaissance »
(David Lefebvre, Montheatre.qc.ca)
« Véritable coffre aux trésors que le spectacle Die Reise ou les visages variables de Felix Mirbt. Le plaisir des comédiens qui redonnent vie aux marionnettes de Mirbt est contagieux. »
(Sophie Joli-Cœur, Voir)
Poster design Laurent Pinabel

Documents