Roland
la vérité du vainqueur

All audiences from 10 years-old
In the beginning, there was a book: The Song of Roland, an epic poem written in old French with a hero whose name comes from the distant past. And what a hero! A true knight, not the kind who slays dragons and rescues princesses, but the kind who does his duty: going to war.
Roland (la vérité du vainqueur) is the tale of a man who becomes a legend; the tale of a holy war between Christians and Muslims (an ancient story still unresolved); and the tale of a fascinating, captivating, horrendous book. A book that will change the course of History…
A duo duel between storytellers, armed with puppets.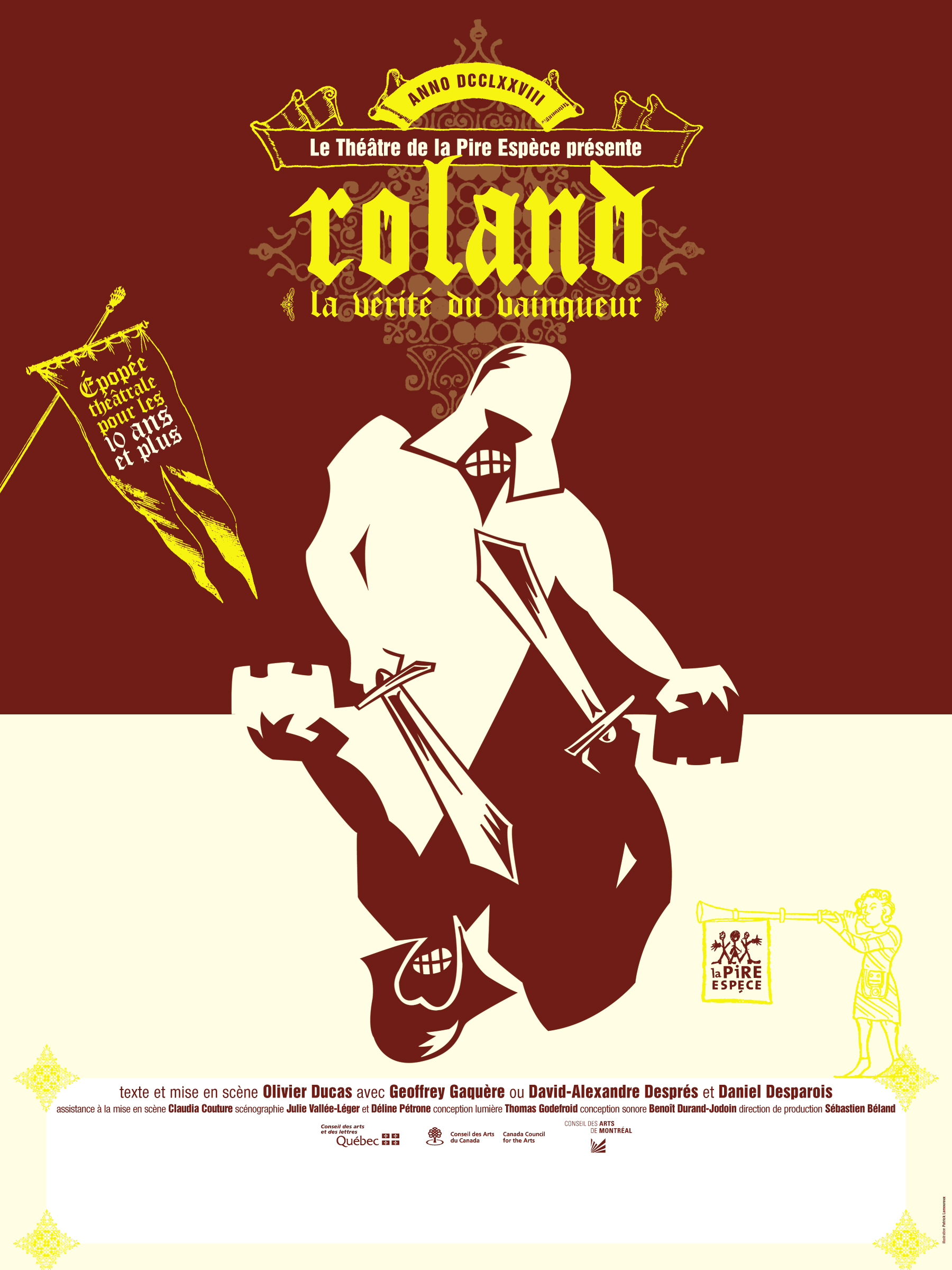 Illustration Patrick Lamoureux

Documents
> Matériel promotionnel et informations techniques disponibles dans l'Espace pro