All audiences from 14 years-old
Using artefacts found on an excavation site, three modern-day archaeologists set out to prove the existence of the mythological hero Perseus but their historical reconstruction constantly comes up against mythical elements, and the scientific inquiry gradually evolves into an existential quest. Through Perseus, the scholars attempt to unearth their own true selves. Rejected by the scientific community, they continue to pursue their excavations, enticed by the strange magnetism emanating from certain artefacts. Transformed by the objects they bring to life, they become the protagonists of the famous myth and a strange, tragic and comical ceremony unfolds.
Dedicated to the Quebecois master puppeteer Felix Mirbt Persée makes good use of the theatrical forms for which Pire Espèce is known – theatre of objects and clowning.

Written and directed by: Olivier Ducas, Mathieu Gosselin & Francis Monty
English translation : Bobby Theodore
Touring performers: Alexandre Leroux, Nicolas Germain-Marchand & Francis Monty
Original performers and manipulators: Olivier Ducas, Mathieu Gosselin & Francis Monty
Assistant director and assistant stage manager: Caroline Ferland
Set and lighting design: Jonas Bouchard
Sound design: Simon Cloutier
Sound consultant: Éric Gautron
Sound and light controls: Benoît Durand-Jodoin
"With the Théâtre de la Pire Espèce production Persée, inventiveness is once again given pride of place. […] The play mocks rigid theatrical conventions, the scientific method, levels of language, media hype, etc., all of which results in an enjoyable, clever and gently irreverent experience."
(Hervé Guay, Le Devoir)
"Manipulating strange marionettes as adroitly as they use humour, the actors (who also conceived the show) impress by their creativity. Behind their apparent casual and relaxed manner, all the elements fit together snugly. Such refined simplicity requires a lot of work and solid stage experience."
(Josée Bilodeau, Guide culturel, radio-canada.ca)
"When they finally bring to life Persée, a little swaddled hand surmounted by a jug serving as a head, the audience is completely spellbound."
(Ève Dumas, La Presse)
"75 minutes of inspired foolishness, imagination, laughter, questioning, many delightful moments and a perfectly absurd finale… Not to me missed!"
(David Lefebvre, montheatre.qc.ca)
"Splendid, refreshing and intelligent."
(Stéphane Despatie, Voir, Montreal)
"Théâtre de la Pire Espèce presents a performance that is funny, entertaining and inventive. "
(Amélie Giguère, Ici Montréal)
"…theatre that is festive, fiery and quite delightful."
(André Ducharme, Desautels, Première Chaîne, Radio-Canada)
"…accessible for both children and adults. […] not to be missed."
(Francine Grimaldi, Samedi et rien d'autre, Première Chaîne, Radio-Canada)
Already more than 100 performances !
2013
Official selection at the IPAY Conference (International Performing Arts for the Youth) (Philadelphia, USA)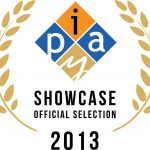 2011
Festival Internacional de Santa Lucia (Monterrey, Mexico)
2010
English translation
Première at CINARS (Montréal)
2009
Festival mondial des théâtres de marionnettes de Charleville-Mézières (France)
Tour of France and New-Brunswick
2008
Tour of France, Mexico, Espagne, New-Brunswick and Québec
2007
Spanish translation
Tour of Mexico, Brazil, France and Spain
2006
Festival Momix (France)
Rencontre théâtre ados (RTA), Laval
Carrefour international de théâtre de Québec
2005
Creation and rerun to the Jean-Claude-Germain room at Théâtre d'Aujourd'hui (Montréal)

Documents
>
For promotional material and technical information, go to the
Pro Page