M. Ratichon..
dans La vie est un match

Mr. Ratichon is a perfectly content man, and his happiness runs like clockwork: 7:21 a.m. coffee, 8:02 a.m. newspaper, 10:10 a.m. nothing… He shares his happiness with Piquantpaspiquant, his pet cactus. But one day, while flipping through the latest issue of Men's Fitness, a magazine devoted to physical fitness training, he discovers a source of previously unimaginable pleasure: his body. All he wants to do now is dive, shoot, jump, throw and most of all win, because for Mr. Ratichon, life has become a competition, even when he doesn't have anyone to compete against.
While acknowledging his clowning influences (Chaplin, Tati, Mr. Bean), Marc Mauduit questions the value placed on performance and pushing one's limits. In this show, essentially without words, he reveals a very personal world where humour and poetry live silently side by side.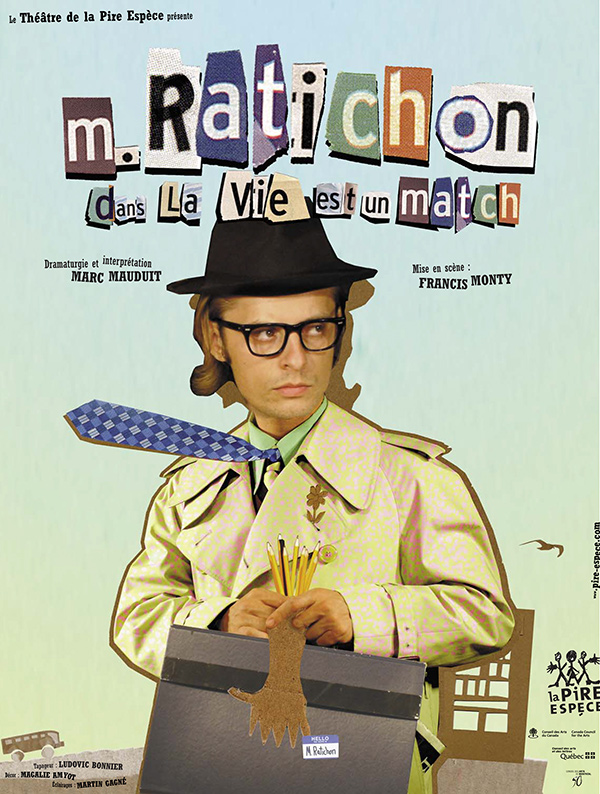 Documents
> Matériel promotionnel et informations techniques disponibles dans l'Espace pro